North Coast Dogs is committed to providing good dog and puppy training information to our clients for the life of their dog. Please feel free to use the downloads and links below whether you are a current client, past client or future client. We think you'll find this a valuable source of canine behavior information even if you aren't in the Cleveland Area.
NCD GEAR!!
Recommended Reading! - Purchase Here From Dogwise!
These are some excellent books related to positive reinforcement dog training and behavior modification.
Click on the links below to purchase books and enjoy some great reading!
OR
Click the following to search for other great resources at Dogwise:




"Canine Body Language-A Photographic Guide" - Brenda Aloff
Dogwise says: DWAA Best General Reference Book Award Winner, 2006! Never before has canine body language been so thoroughly documented with photographs and text. Hundreds of images in this almost 400 page book illustrate the incredible variety of postures, behaviors and situations that the typical dog either manifests or encounters in his day-to-day life.


"Click for Joy!" - Melissa Alexander
Dogwise says : *Won the Dog Writer's Association of America's Award, Best Training & Behavior Book of 2003! Clear and accurate answers for over one hundred commonly asked questions about clicker training in one essential reference. Packed with information experienced trainers and newcomers alike can put to use immediately.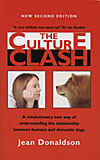 "Culture Clash" - Jean Donaldson
Dogwise says : New Expanded Edition! The book that has shaped modern thinking about canine behavior and the relationship between dogs and humans has been revised. Dogs are NOT humans. Dogs ARE clever and complex creatures that humans need to take the time to understand in order live together successfully. You must read this book because your dog cannot!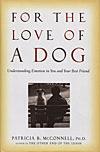 "For the Love of A Dog - Understanding Emotion in You and Your Best Friend" - Patricia McConnell
Dogwise says : Sure to be another bestseller, Trish McConnell's latest book takes a look at canine emotions and body language. Like all her books, this one is written in a way that the average dog owner can follow but brings the latest scientific information that trainers and dog enthusiasts can use.
"The Other End of the Leash" - Patricia McConnell
Dogwise says : When humans communicate with dogs, a lot can get lost in the translation. Focusing on human behavior, Dr. McConnell teaches readers how to retrain themselves to speak consistently in a language dogs understand and avoid sending conflicting and confusing messages.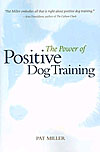 "The Power of Positive Dog Training" - Pat Miller
Dogwise says : Walk away from punishment-based training methods and learn how you can reward your dog to obtain and reinforce the behaviors you could only dream about achieving!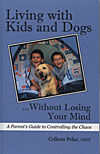 "Living With Kids and Dogs...Without Losing Your Mind" - Colleen Pelar
Dogwise says : At last! A kids-and-dogs book written by someone who "gets it!" Simple, realistic advice for busy parents to help ensure that the relationship between their kids and their dog is safe and enjoyable for all.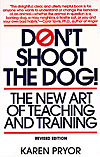 "Don't Shoot the Dog" - Karen Pryor
Dogwise says : Use behavioral training on people, dogs and other animals to make changes! End undesirable behavior; learn "affection training". One of our best selling books!

"On Talking Terms with Dogs: Calming Signals, 2nd Ed." - Turid Rugas
Dogwise says: One of our all time best selling books is now in its second edition with three additional chapters, color photos and descriptive captions. Turid Rugaas is a noted expert on canine body language, notably "calming signals" which are signals dogs give to other dogs and humans to denote stress and to attempt to defuse situations that otherwise might result in fights or aggression.
"Zoomility: Keeper Tales of Training with Positive Reinforcement " - Grey Stafford, PhD
Dogwise says: Using only positive reinforcement -- never punishment -- Zoomility outlines steps you can follow to teach your animals calm, cooperative, and complex behaviors that will hold up in any situation.
What do elephants, killer whales and your family dog all have in common? Training with Zoomility!
The following are some great reads if you are interested in learning about natural canine nutrition: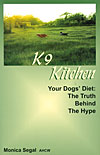 "K9 Kitchen: Your Dogs' Diet" - Monica Segal
Dogwise Says: Debunks many of the myths surrounding canine diets by showing that each dog is an individual with unique nutritional requirements. Case histories, also how to individualize a diet for your own dog!
NCD's Mari says: An EXCELLENT book!

"Give Your Dog A Bone" - Ian Billinghurst
Dogwise says : A runaway best seller based on the concept that a natural, raw food-based diet is best for your dog. Learn how to feed your dog(s) for maximum health, low cost and low environmental impact using raw, whole foods. Contains valuable nutritional information for anyone who is involved with dogs, including vets, vet students, breeders and dog owners.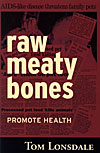 "Raw Meaty Bones" - Tom Lonsdale
Dogwise says : Dogwise is now the exclusive distributor of this important book by Australian veterinarian Tom Lonsdale. The most authoritative and complete reference in print on the benefits of a raw food diet for your dog. Exhaustively researched and clearly written, it provides a suggested diet, feeding tips and dos and don'ts. If your vet is skeptical, give him or her a copy of the book!

"Natural Health For Dogs & Cats" - Dr. Richard M. Pitcairn, DVM, Phd.
Dogwise says : New 3rd Edition! How to choose a healthy animal, dozens of recipes for delicious, economical, healthful pet food--with completely updated tables, charts and nutritional guidelines, how to give your pet a checkup, what's really in pet foods--and which ones to avoid to ensure your pet's best health, special diets for special pets, a guide to handling emergencies that includes techniques for external heart massage, artificial respiration and control of bleeding, plus a Quick Reference section that gives specific instructions for preventing, diagnosing and treating a wide range of animal diseases and disorders. Approach is drug-free and holistic with special attention to homeopathic and alternative remedies and treatments.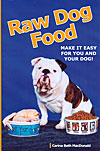 "Raw Dog Food: Make it Easy For You and Your Dog" - Carina Beth MacDonald
Dogwise says: Great News! "Raw Dog Food: Make It Easy for You and Your Dog" received the 2003 Dog Writers of America Award for Best Book under 100 pages. Find out why! This fun, informative, and slightly irreverent book shows you how feeding your dog a raw diet can be effective, economical, easy for you and healthy for your dog.
Training Articles and Handouts
These downloads are prepared by North Coast Dogs Trainers to help you. Some of it is good information to get you started on training. Some is supplemental information that may have been recommended to you by your North Coast Dogs Trainer.
These opinions and recommendations are presented for educational use only. They do not constitute any guarantee regarding your dog's behavior. You alone are responsible for your dog's behavior and the safety of others in his or her presence.
The following articles and handouts are in PDF format.
Web Resources
These are web sites we've found useful. Not all are directly related to dog training.
The Sanctuary for Senior Dogs
Cleveland-area organization committed to finding great homes for older dogs.
www.sanctuaryforseniordogs.org


Therapy Dogs International
Therapy dogs test and membership information.
www.tdi-dog.org
Last updated: 12/16/2016